17 Key Bamboo Deer Kalimba Thumb Piano | Handcrafted African Musical Instrument
Regular price
$30.00 USD
Sale price
$28.99 USD
Unit price
per
3% OFF
Sold out
Get it between -
Share
---------Sound Sample---------
Package:
1 X Bag 
1 X Tuning Hammer   
1 X Piano Cleaning Cloth (Random Color)  
1 X Scale Sticker (Red and Green Colors in Random)  
1 X English Manual 
- ♫ High Quality Materials: Handmade with high-quality bamboo and ore steel bars, nice looking professional 17 kalimba instrument, giving you a better sense of hearing, vision and touch. 
- ♫ Nice Sound & Curved Notes: The keys are embossed with letters and notes, more convenient than other stickers notes hand piano.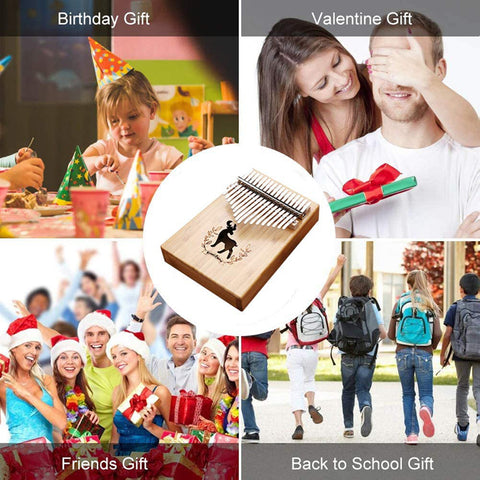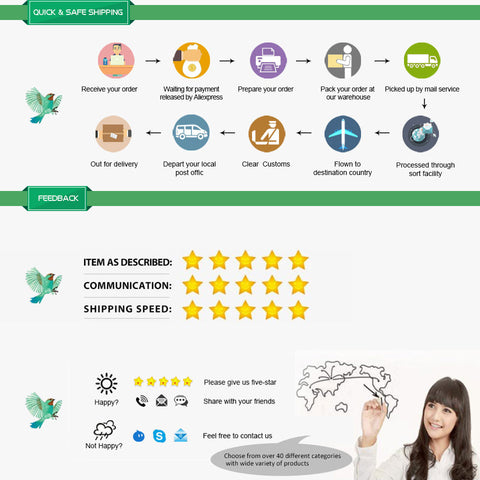 This Kalimba is great to play out right or within a modern recording studio. LOVE IT!!!
As I said it's great with and amp or directly into your DAW. You can different tonal characteristics out of both. I compose and produce electronic music and it's got just the right tone! For electronic music use with guitar pedals or the FX in your DAW. Massive BANG for the Buck here.
All things in package: Tuning Hammer, bag... Perfect!
I know nothing about music, tuning instruments or how to read any music of any kind. All things in package: Tuning Hammer, bag... Perfect!
Kalimba for a beginner
I bought this kalimba for personal use but it would make a wonderful gift. The size feels quite comfortable in my hands but to be honest I do have fairly large hands. I'm a total beginner at playing any type of musical instrument but I'm finding it quite easy to learn. It arrived on time and came with everything promised. It's lovely to look at and well made, was perfectly in tune and has a beautiful tone. Although there are so many tutorials on YouTube, the package include a turial book with several nice songs, that it's so easy to study and play.
Beautiful
The kalimba is beautiful, comes with very useful instructions for the first use, but it came very unfined, I'm not good at tuning a guitar so I worry, but With two videos I saw I could tune it, it was very simple and already tuned it sounds beautiful, I love it, I can't stop looking for tabs because all the songs are heard Perfect
Perfect in every way and good quality.
I've been wanting a kalimba for a long time now and the only thing I regret is I took so long to get one! I absolutely love this musical instrument and would recommend it to anyone. The sounds right out of the box are beautiful! Just what I was hoping for. I haven't worried about getting the app yet to make sure everything is tuned because the sounds are beautiful as is right now. I'm no musician and only tinkered with instruments here and there. The kalimba is perfect for anyone just starting out or who has experience. Great for kids too! The bamboo grain is absolutely beautiful and the deer engravement is done well. Absolutely in love with this kalimba! Can't wait to get a song book to learn some songs. For now I'll be making it up as I go :) Don't hesitate to get yours!